Are you a good cook?
Let me ask it a different way. Do you LOVE to cook? I, for one, do not. I just do it because I'm not the main bread winner (at this point that is, hopefully PixiesDidIt! will turn the tides for me). I make this point because unless something is your passion and gives you joy, doing it everyday doesn't make a ton of sense.
Life is short. Do things you love. Yes, most Classic, Fun & Organic Structure will roll their eyes at the very thought of hiring out this task but we've found a couple of solutions that will help make this idea a reality for many. Our tip today is two fold (SeamlessWeb and Personal Chef to Go) because I haven't tried the latter yet but it looks really cool.
…
First Class, baby
I'm just a simple
Classic
girl from Cleveland with a taste for Champagne and … First Class. Now, despite my 'disadvantaged' start living in the mistake on the lake (I prefer to call it a hidden gem), I've had the good fortune to fly First Class for business reasons a plethora of times and a few times for personal trips using miles.
…
Download It for Goodness Sake
Some of you may be wondering what Craigslist has to do with downloading music & movies. Simple. It's a cheap labor source for someone to download FOR you (that is if you don't have ready access to cheap teenage labor). We are here to implore you to do the easy thing and transfer all your DVDs, CDs and LPs onto your computer and iPod. Actually an external hard drive would probably be the better source so it doesn't bog down your computer memory. Or even an offsite place like Mozy because hard drives sometimes fail.
…
Consider It Done
Classics
and
Organic Structure
often do a LOT of things for themselves because it's cheaper as they value their own labor at $0. It's as if we'd never heard the old economic saying "Time = Money." Here's the problem with this line of thinking, it means we don't value our free time. We should. It's often the difference between sanity and well,
you know
.
…
Making Mountains of Photos into Molehills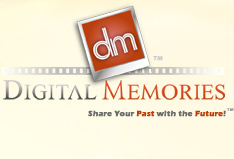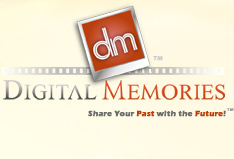 Here's why you have to stop doing traditional albums and printing photos beyond those intended for decorative frames. First, photos disintegrate. Second, most personality types rarely take albums out. Third, there is an easier, better way that doesn't involve shoe boxes of photos waiting for you to put them into an album.
…
Low Carb Madness
I lasted on The Carb Addicts diet exactly THREE days. In it, you can't eat carbs during the day, but after dinner you can eat as much as you want, or something to the effect. I was so hungry and CRAZED by dinner that I overate all the healthy food. It turned me in a rabid hungry beast. I did not even wait to find out if it worked.
My mom, however, an Organic Structure (and my dad a Smart Structure) were able to do this program and the weight melted off. But mom contends that it was difficult and hard and, well, she didn't keep the weight off. It's hard to sustain this kind of abstinence from food, especially when you're craving it. Also, when your body kind of needs it.
…
In the Zone
So all these system diets — Nutrisystem, The Zone, Jenny Craig, etc. — are very, very appealing to me, an Organic Freedom. And I suspect that they'd be good for a Smart Freedom too. Why? Because they do all the hard work and detail involved in preparing & eating food. For those types who rely heavily on the "phone dialing" kitchen, having fresh, healthy, nutritious meals delivered to your house is a luxury, but possibly one that's worth it.
…
Why Wait, When There's Weight Watchers?
As an Organic Freedom, I think Weight Watchers is like "new math." What is the point? But extroverted types might like the camaraderie in meetings (a.k.a. peer pressure), as well as the harmony types (Classic Freedom, Fun Freedom, Organics). My mom (an Organic Structure) has never been a huge exercise fan but her one constant activity for years has been playing tennis with friends and then eating together afterwards. Harmony types don't like letting friends down.
…
Countdown to Happiness
Okay, don't get me started about calorie counting. If you had told this Organic Freedom that this was going to be the easiest way I ever lost weight I would never have believed you. Types like me (Organic Freedom, Smart Freedom, Funs and to a lesser extent Organic Structure) like to do things in their own way, depending on how they feel.
…
Clean Your Insides?
The fact is, once you start paying particular attention to specifically WHAT you're putting in your body, the better you will start to eat in general. And there is room for cleanses in this world. Do they make sense for you? I think these work best for types who have positive willpower, stubborn tenacity, and steady blood sugar. So, maybe it's not a personality type thing and more of a body type thing.
…